COSMOBIKE SHOW 2020: ATALA, HERE WE ARE!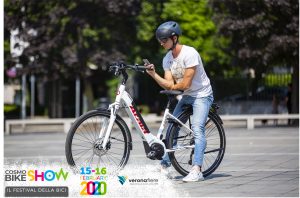 CosmoBike Show 2020: the cycle exhibition in Verona from 15 to 16 February
And we are at the fifth edition of the most important exhibition of the Italian cycle .. and Atala is there!
You can browsethe new E-Bike range and if you want you can test them on the innovative EBX track!
Appointment also with the first race of the Italian EBX 2020 Championship under the auspices of the IMF, during which you will be able to see two splendid specimens of Whistle in action!
You can find us PAV.12 Stan B2
For more information visit the website