EcoLogic is the eBike range developed by Atala with the motor on the wheel hub.
For 2020 Atala renews every model with new electrical systems.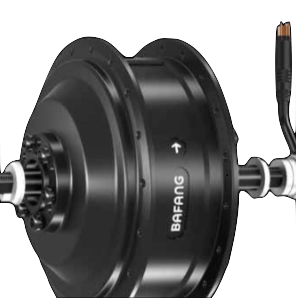 HUB MOTORS
New EcoLogic engines with 2 different maximum torque levels: 35 Nm and 45 Nm.
Compact and reliable engines, with increased torque to 35N for the E-Run / E-Way / E-Folding range, all from 36V. They are all equipped with hall effect sensors for a silent start.
The internal speed reducer has double helical gears to reduce running noise and extend its life due to wear.
SENSOR
The pedaling sensor is integrated in a single module. Replaces the magnet disk plus external sensor which can sometimes cause malfunctions due to their incorrect relative position.
The pulses per revolution are12 and each of them allow the engagement angle of the pedal crank to be much smaller. It goes from 100-150 ° typical of traditional bikes to 30-60 °. The user has more direct control of the bike and a faster start.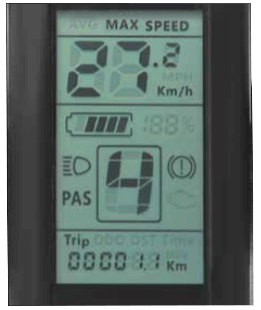 DISPLAY LED A15
The LED display is simple, immediate and compact. It integrates: on / off functions,+ and – buttons to select the 5 assistance levels, external light control and soft start function up to 6 km/h. It shows the battery charge status and the assistance level set.
The LCD display gives clear and bright indications, thanks to the back lighting; it is embellished by a metal cover and a glass screen.
DISPLAY LCD A10
Centrally positioned on the handlebar for a more clear view; the remote control near the left hand with 5 buttons. In addition to the functions of the LED display, the LCD one integrates the functions typical of an on-board computer with speed, distance and time. It integrates a twilight sensor that allows the lights to turn on automatically when needed.
EASY POST SALE ASSISTANCE
Brake levers and display with electric cable connector in the handlebar area, for easy maintenance and assistance.
SMART BMS BATTERY
The new battery has an intelligent electronics (Smart BMS), which manages the individual memory cells in a sophisticated manner, monitoring the operating parameters, errors, balancing and self-discharge currents. There is better management over time of charge / discharge, a diagnosis of battery operation and an immediate visualization of the real capacity stored in the display.
WATERPROOF CONNECTIONS
Waterproof connections printed for all components, for maximum reliability and easy maintenance of the system.

E-Bike with elettric
kit
EcoLogic